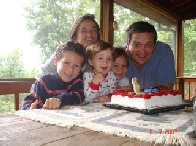 Basically all the Tapper families in Argentina descend from Don Johann Wilhelm. There are only two ramifications that nowadays carry our last name, one established in Buenos Aires and one in Cordoba. Buenos Aires and Cordoba are different states in Argentina, one is in the center of th country and the other one is on the Atlantic coast. After more than 50 years, finally in 2006 some integrants of both ramifications got to meet each other.

Tapper families....
The Argentine connection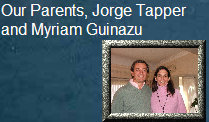 I am the youngest of all and this is my beautiful family.
Cristina, the 4th with her husband
Astrid, the third in the throne .